For profiled-rail guides and ball screws, lubrication can be achieved with either grease or oil.
The choice depends on the application parameters, including: temperature, load, vibration, speed, environment, contamination, and stroke length.
For most linear guide and drive applications, grease is the better lubrication option. Oil lubrication is recommended for high-speed applications,
CCM linear guide rail , it is designed for high speed industry area such as gantry robot, pick and place, industry conveyor.
For our toothed belt axis, there is lubricant inside linear bearing, which enough to move quite a long time. After that, using ordinary  lubricant oil to  lubricate is ok.  The viscosity recommended for linear motion is from 30 to 150cst lubricant.
For more maintenance details, don't hesitate to contact us.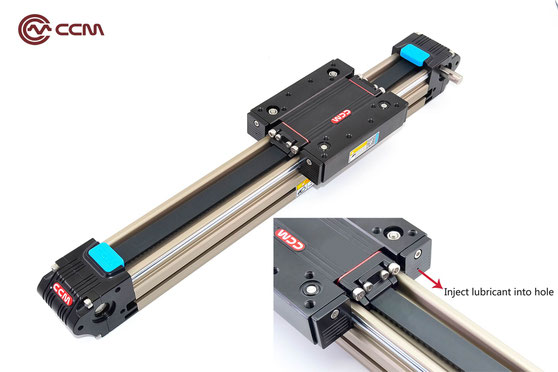 Products: linear guide rails