This is the most popular linear rail structures, get some inspiration and build your machine or linear motion solution.
We offer motorized stages that can be assembled into many different configurations; for example, XY stages, XYZ stages . We list  top 5 the most popular stage combinations here, but you can select your own combination of family, travel and lead screw pitch in each axis to build the stage you need. We ship multiple stages un-assembled to avoid damage to the moving parts. Our families of linear stages are listed.
---
NO.1 : XYZ LINEAR STAGE
The glue dispensers are also a typical application for the XYZ modular system, are commonly used in cookies or food companies, but also have an extensive range application in the packing chain of other industries. We have different rails for assembly this kind of systems, and one of the most significant advantages of our linear rail module is the cylindric device that allows our rail move 360 grades, giving a full range of movement to the glue dispenser head.
NO.2 : XY LINEAR STAGE
We offer many automation solutions for packing industry, with our flexible structure, you can save time on designing drawing and save cost as we already in the industry for decades, with our vast automation industries experience, you will be happy to work with us.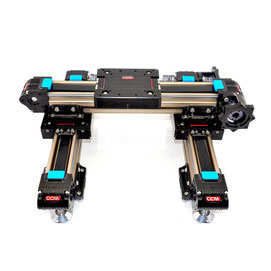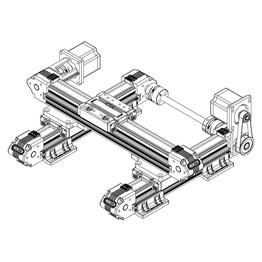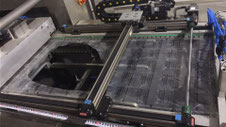 NO.3 : XY LINEAR STAGE-X AXIS VERTICAL
The linear rail stage is quite common to use in laser/ cnc machine, low noise movement and compact design, avoid to get involved in designing auxiliary metal parts for the structure.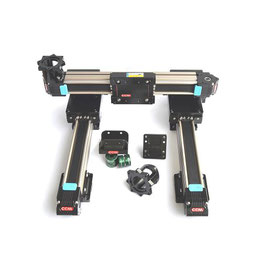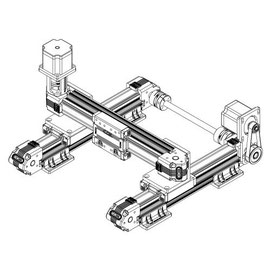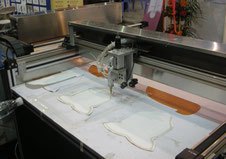 NO.4 : XYZ LINEAR STAGE WITH ALUMINIUM
Some of our costumers have made different drill machines for work drilling light materials in an automatize way. Drill light materials is possible with our linear guide belt drive rails and it works very well.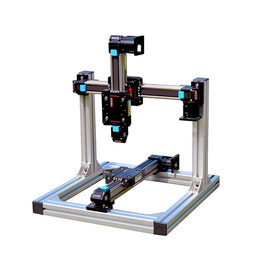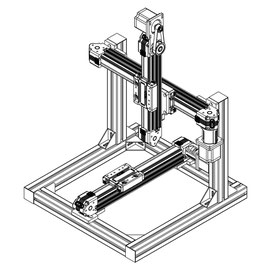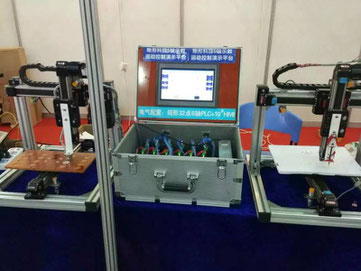 NO.5 : Dual Z axis gantry stage linear modules
Nowadays 3D printer machines is the most popular application for XYZ modular system. Our rails have a clear advantage on it begin able of have customized size with an easy and professional assembly set. Create an industrial 3D printer machine is very easy with our linear guide rails, and install different extruders arent a problem for our modular systems.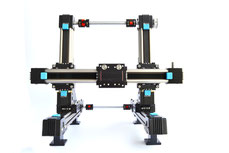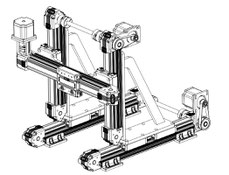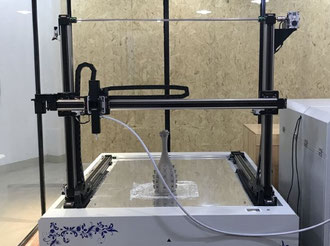 ---
CCM LINEAR GUIDE RAILS STRUCTURES DESIGN TIPS:
1.versatile design for various configuration , the length of linear rail can be customized as per your requests.
2.We provide high quality , portable and long service life linear rail , which can achieve mounting multi-carriages flexibly and maintenance-free.
3.Nut grooves on the aluminum profile to fix the linear rail and others.
4.Rail mount can be conveniently used to connect the linear rail and finish mounting the linear modules in the short time.
5.Design of the carriage to achieve adjusting the tension of carriage and belt easily and quickly.