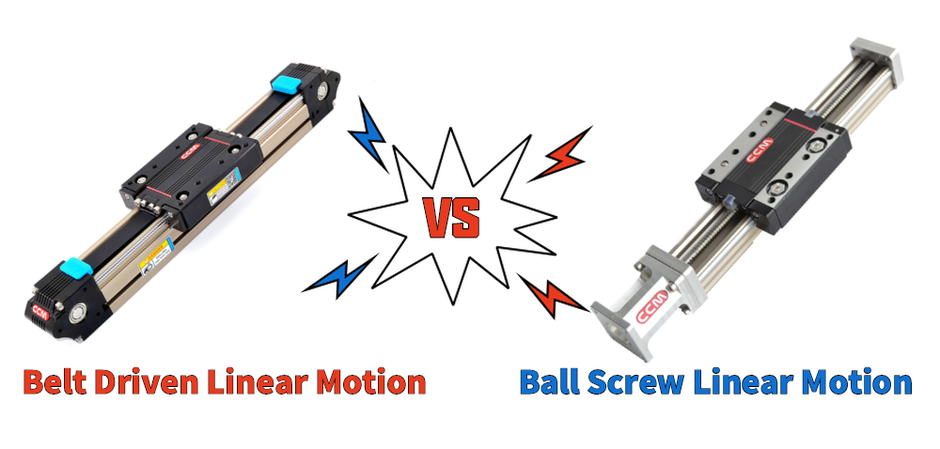 Using motor-driven linear actuator to design your automated machine, which will come with a question: choosing linear motion guide or ball screw? It depends on how its characteristic align with your application's goals. That means carefully comparing the advantages and disadvantages of each to avoid specification errors and ensure optimal performance. Let us use CCM belt-driven unit and ball screw as examples to evaluate linear actuators for your applications. 
Belt driven actuators: an excellent choice if a design requires high speed and long stroke length. Here below are some features of CCM linear module.
1) High speed 4m/s
2) High positioning repeatability: ±0.05mm
3) Max travel length: up to 6000mm
4) Max load capacity: 60kg
Ball screw linear actuators: When the design demands accurate and repeatable motion is an ideal choice. However, it has much lower speed and shorter travel length than linear belt driven rail. Here below are some features of CCM ball screw.
1) Max speed: 0.2m/s
2) Max travel length: 300mm
3) Max load capacity: 5kg
4) High High positioning repeatability: ±0.02mm
For more information about CCM belt-driven linear guide and ball screw , visit our Product Page or contact us by dennie@ccm-rails.com